You are looking for a new challenge?
We have a work at home opportunity!
Click-here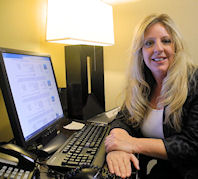 You are a professional firm that wants to offer its customers new services or who needs to compete more to get new business.

Some of your customers refer to you in need of fresh ideas for launching a new product, a new service, or advice to change and transform for a competitive edge.

You do not have in-house the twenty-year experience in strategic change and transformation planning to help your clients achieve their goals. As a strategic partner, WebTech can help you provide the necessary services.

In addition, working with WebTech as a strategic ally, your firm will receive royalties for services rendered.
Improvement in quality, productivity and profitability

| | |
| --- | --- |
| | You are an accountant, lawyer, notary, architect or engineer as part of a professional firm that wants to offer its customers new services or who needs to compete more to get new business. |

Are you looking for a way to speed up to gain a competitive edge or increase your range of services? A strategic alliance may be your answer.

A strategic alliance in a poor economy or recession makes good sense, especially, when sales are flat and prices are deflating.

A strategic alliance allows you to grow your organization without necessarily expanding its size and incurring more costs. It also allows you to test the market for growth potential.

A strategic alliance can help your firm gain knowledge and expertise. Further, when partners contribute skills, brands, market knowledge, and assets, there is a synergistic effect. The result is a set of resources that is more valuable than if the firms had kept them separate.

What are the benefits for my Firm?

| | |
| --- | --- |
| | Critical to your business objectives. |
| | Generate new revenues. |
| | Geographic expansion. |
| | Create or maintain strategic service choices for your clients. |
| | Block competitive threats. |
| | Expand business with new or related product innovations and service offerings. |
| | By the contribution of business opportunities and assistance to develop new business.. |
| | |

| | |
| --- | --- |
| | Improve customer loyalty by creating, marketing synergism through cross promotion such as free lectures, training and diagnostics. |
| | Improve attitude toward customer service with change management tips and tricks. |

| | |
| --- | --- |
| | By technological sophistication to help you and your customers. |
| | Differentiate oneself from the competition. |
| | Market intelligence relating to new products, processes, and competitive technologies and markets. |

| | |
| --- | --- |
| | Allow you to concentrate on your core strengths. |
| | Productivity increases through outcropping of shared resources. |
| | Share the financial risks associated with entering new markets. |

The reasons for strategic alliances become apparent when you understand the benefits. Your core strengths may lend you to develop an alliance in only a few areas, and that is just fine. Or, you may desire to develop alliances in many areas over time.

In developing your strategic alliances, you are only limited to the quality of your alliance relationships and your imagination—be limitless!
Ultimately, the benefit to develop strategic alliances with others is for solutions through mutually beneficial efforts. Together you can solve your problems, those of your customers', suppliers' and employees.
Finally, and decisively important, when the company embraces the philosophy of strategic alliances, the result will be an improvement in quality, productivity and profitability. And yes, this is done through cooperation and collaboration.

Start exploring, it's free!

We can visit you and discuss more on the subject of strategic alliances and how Force-Marketing can help you.

Would you like to know more? Take a look around our site and contact-us to see how Force-Marketing can help you meet your challenges.
The art of management - the impact of technology